Manifesto Series
The Manifesto Series is not a "greatest hits" anthology -- each editor has an axe to grind, a chip on the shoulder, a vision of how theater would be better if only it had more of THIS. Each editor looks over the body of work written and produced in the Pacific Northwest and chooses plays that embody, articulate, or make manifest that editor's particular THIS.

Over 500 books mailed FREE to theaters, universities, libraries, and arts organizations across North America.
Volume 1
The first volume, edited by Erik Ehn, was released in 2008.

Plays included:
GREAT MEN OF SCIENCE, NOS. 21 & 22 by Glen Berger
BACK OF THE THROAT by Yussef El Guindi
TORNADO & AVALANCHE by Bret Fetzer & Juliet Waller Pruzan
CLEVELAND RAINING by Sung Rno
STRAY by Heidi Schreck
TWO BIRDS AND A STONE by Amy Wheeler

For sale on Amazon.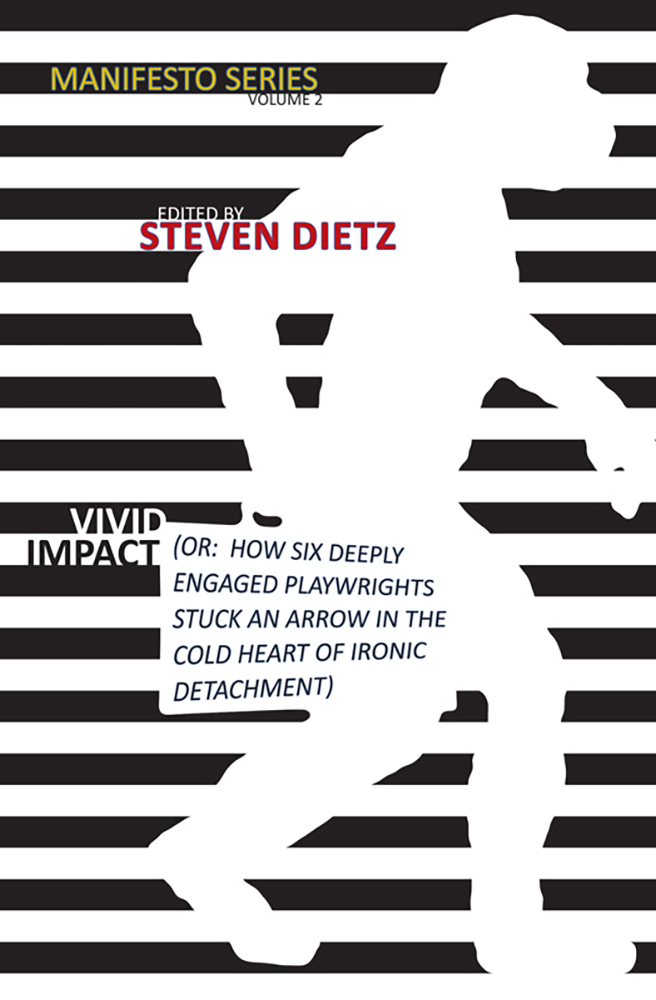 Volume 2
Volume 2 was edited by Steven Dietz and released in 2010.

Plays included:
24 PICTURES OF A PILOT by Holly Arsenault
TEXARKANA WALTZ by Louis Broome
BURNING BRIDGET CLEARY by Allison Gregory
THE SECRET RECORDINGS OF LENIN TO HIS LOST LOVE MARY ANN OF TOPEKA, KANSAS by Brendan Healy
THE K OF D by Laura Schellhardt
CRUMBS ARE ALSO BREAD by Stephanie Timm

For sale on Amazon.
Volume 3
Naomi Iizuka edited volume 3, released in 2014.

Plays included:
LANGUAGE ROOMS by Yussef El Guindi
CLUBFOOT, OR, TALES FROM THE BACK OF AN AMBULANCE by Bret Fetzer & Stephen McCandless
MITZI'S ABORTION by Elizabeth Heffron
VERA WILDE by Chris Jeffries
AN AMERICAN BOOK OF THE DEAD: THE GAME SHOW by Paul Mullin
LIVE! FROM THE LAST NIGHT OF MY LIFE by Wayne Rawley
WIZZER PIZZER by Amy Wheeler

For sale on Amazon.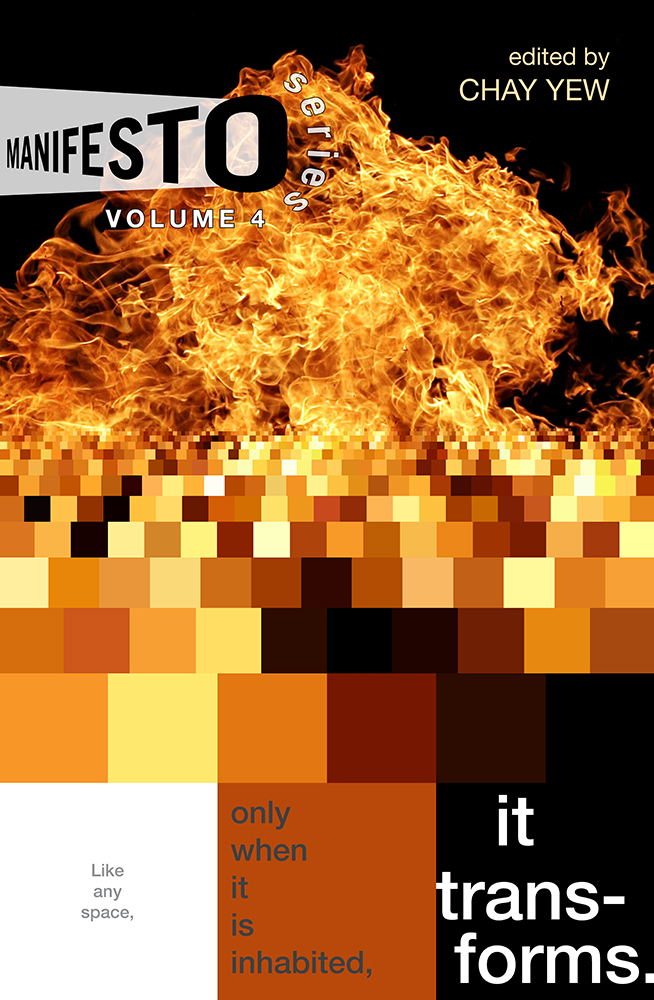 Volume 4
Chay Yew's magnificent volume was released on 25 October 2014 at a release party at Elliott Bay Book Company in Seattle, Washington.

Plays included:
UNDO by Holly Arsenault
TORSO by Keri Healey
THE WHALE by Samuel D. Hunter
BODY OF AN AMERICAN by Dan O'Brien
UNCLE HO TO UNCLE SAM by Trieu Tran with Robert Egan
PARTY PEOPLE by Universes

For sale on Amazon.
Volume 5
Rain City Projects is excited to announce Lauren Yee's Manifesto, with plays by Pacific Northwest-affiliated playwrights. The release party was heald on 22 April 2018 at Seattle Repertory Theater.

Plays included:
TERRA INCOGNITA by Benjamin Benne
NADESHIKO by Keiko Green
ROZ AND RAY by Karen Hartman
BO-NITA by Elizabeth Heffron
SOUND by Don X. Nguyen
DO IT FOR UMMA by Seayoung Yim

For sale on Amazon.