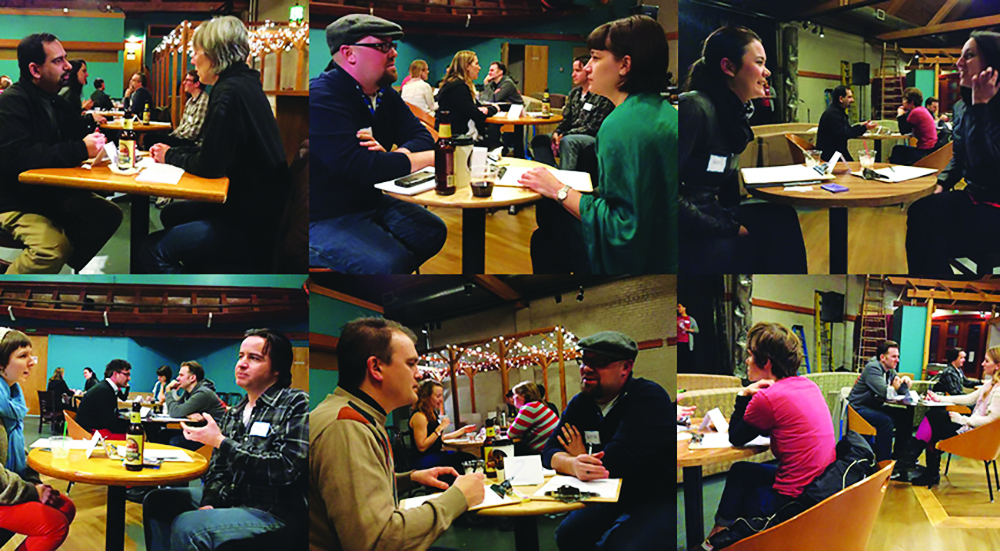 Speed Dating
Much like an actual speed dating event, where one goes to find the person they would love to date, our Speed Dating is set up to help artists find others with whom they'd love to work. We also hope to simply get a variety of theater artist chatting about their work with people they might not normally have the opportunity to talk with. 12 directors and 12 playwrights meet up. Each has one minute to talk about their work (with a couple of extra minutes to shoot the breeze). At the end of the night each had contact information for everyone in the room and hopefully some sparks for new working relationships!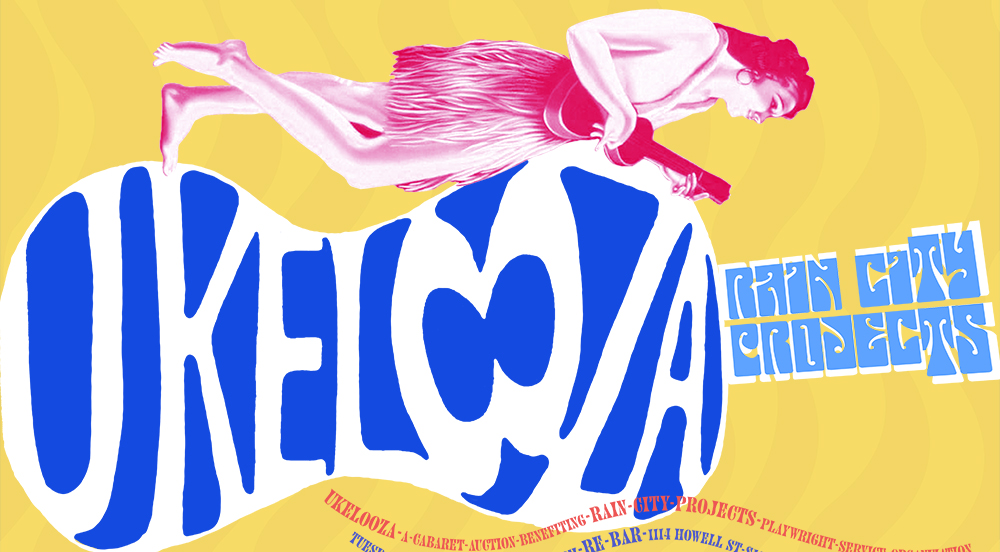 Ukelooza
Rain City Project's one-and-only ukulele extravaganza, Ukelooza! It's a Hawaiian-themed party and fundraising event celebrating that instrument we call "a flea." Ukelooza features performances by many fabulous musicians and artists and includes our well-documented UNBELIEVABLY GREAT auction items. (Always some shocking package deals you'll never get anywhere else!)
Salons / Brunches
Theater is often a very social environment. Not so for the lonely playwright, isolated in the corner writing dialogue, often into the wee hours of the morning. Our purpose is to bring these artists together in a room to talk about craft, current projects, gossip, whatever. May the weather be superb or dreadful (we've been known to operate in snowed-in conditions), the food will be delectable, the company splendid. Join us!